11 jam menjelang HUT RI 2008 kali ini…
SAYA MAKIN

JIJIK SAMA KORUPTOR-KORUPTOR YANG DOYAN NAIK HAJI DAN UMROH. IKUT PENGAJIAN USTAD ARTIS ASPAL (MENJUAL AYAT2 ALQURAN DENGAN HARGA YANG SEDIKIT). NYURUH ANAKNYA BUANG2 DUIT DI FRANCHISE2 LUAR. N HARUS NGOPI DI TEMPAT YG GAK BEGITU COZY, SEMENTARA HARGANYA MAHAL SETENGAH MATI. JIJIK SAMA ORANG YG KETIKA SEDANG DOWN DAN KEHILANGAN KEYAKINAN HIDUP MALAH NYARI PELARIAN KE TEMPAT2 YG BISA BUAT DIKERLAP-KERLIPIN MATANYA N DIJEDUG2IN JANTUNGNYA PAKE SPEAKER GEDE. JIJIK AJA SAMA ORANG YG SENANG BERKACA2 KE LUAR, SEMENTARA ORANG2 LUAR ITU DULU YG NUSUKIN PARA BUYUT-MOYANG KITA PAKE BAYONET. JIJIK SAMA ORANG YG GAK PEDE DENGAN MASYARAKAT INDONESIA YG KUMUH JOROK DAN SEBAGAINYA, TANPA PERNAH BERPIKIR KALO MASYARAKAT YG RUSAK LAHIR AKIBAT MEKANISME PEMERINTAHAN YANG RUSAK. JIJIK LIAT ORANG MAKE MAC CUMA BUAT LAGU2AN ATAU GARA2 BODOH PENGEN DOKUMENNYA SECURE DARI VIRUS, SEMENTARA MAKE LINUX MALAH MURAH DAN GRATIS (MAC MEAN PRODUCTIVITY).
JIJIK SAMA ORANG2 YANG TERIAK2 ALLAHUAKBAR N BERLAKU ANARKIS MENYALAHGUNAKAN AGAMA, JADI SETAN NGERUSAK SANA-SINI (sory must be say, this is the reality of our country). JIJIK JUGA SAMA ISLAMOFOBIA YANG BILANG BENCI ISLAM SETENGAH MATI PADAHAL NEGARA INI MERDEKA DIPERJUANGKAN DENGAN TERIAKAN2 ALLAHUAKBAR TADI (sory must be say, this is the reality of our country). JIJIK SAMA PRIBUMI RASIS YANG BILANG BENCI CINA SETENGAH MATI YG BIKIN INDONESIA GAK BISA MAJU PADAHAL MEREKA BANTU PEREKONOMIAN (sory must be say, this is the reality of our country). JIJIK JUGA SAMA MASYARAKAT TIONGHOA YG MENGGENERALISASIKAN SEMUA PRIBUMI ADALAH PELAKU TEROR KERUSUHAN 1998 (sory must be say, this is the reality of our country).
JIJIK SAMA PENGUASA YANG MENDUKUNG FORMAT XML WORD 2007 DARI MICROSOFT. MAKIN JIJIK SAMA PENGUASA YG MERESMIKAN VISTA (1,5 JT) SEBAGAI OS RESMI DI NEGARA, PADAHAL TIDAK ADA IMPLEMENTASI SAMA SEKALI (LAGI2 KORUPSI). IRONISNYA DI SISI YANG LAIN, DI SAAT YG BERSAMAAN PENGUASA TERSEBUT JUGA MELUNCURKAN PROGRAM "THIS COUNTRY GOES OPEN SOURCE (O JT)". JIJIK SAMA ORANG YANG GAK MAU NGANTRE DI JALAN, TEMPAT UMUM, DAN FASILITAS PEMBAYARAN, DLL. JIJIK SAMA ORANG YANG NYOGOK LEWAT JALUR BELAKANG, NGIKUT JALUR BIROKRASI SETAN.
TAU KENAPA SAYA MAKIN JIJIK? SALAH SATUNYA INI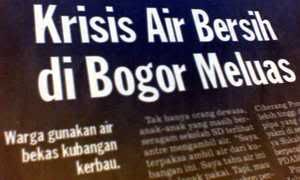 APA?!? HITAM-PUTIH BANGET KAN?MASIH GAK BISA LIHAT??!! 😡
(Kalo kita suka cappuccino, tu orang cappuccino-nya bekas kubangan kerbau)
<=>====================================================<=>
Komentar ditutup. Kalo ada komplain n gak terima, kirim pesan via kontak message di bawah. Makasih.
[dekoboko]